"If everyone is moving forward together, then success takes care of itself."
- Heny Ford
Alliances
Although we're a small company, we're participating in several major groups and alliances in the field of wireless technologies.
Customers of STACKFORCE do benefit from this by relying on a well informed partner that is able to provide great foresight for being well prepared for any kind of short-, mid- and long-term decision.
Hardware Partner

STACKFORCE is able to provide complete products including hardware-software codesign. For this, STACKFORCE has partnered with Anylink, a well-proven and highly skilled hardware company providing design, production and test, also operating their own production plant in Germany. Together we're able to provide any kind of electronic components and complete hardware.
However, customers will always communicate with either STACKFORCE or Anylink in order to get your solution quoted, receive support or for doing any other kind of communication related to your solution.
true one-stop shopping!
Semiconductor industry collaboration
We have long lasting and reliable collaboration with several major semiconductor vendors. This typically includes a direct line to their developers and application engineers, as well as a huge portion of experience. This puts us in the position to work efficiently and effectively with these hardware providers to meet schedule requirements and demands.
Ecosystem Partners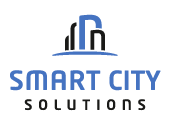 Smart City Solutions provides a portfolio of applications for public utility companies, energy providers and cities.
They are using LoRaWAN for setting up and installing IoT networks for cities and provide an innovative software platform for this. The required applications and components are provided by Smart City Solutions itself, or by their partners like STACKFORCE that are closely collaborating within the context of Smart City.
Further information can be found at www.smart-city-solutions.de

Lemonbeat GmbH, based in Dortmund, Germany, was founded in October 2015 as a wholly owned subsidiary of innogy SE (part of the RWE Group) – one of Europe's largest utility companies with many years of experience in smart home applications. Key to our cross-industry IoT offering is Lemonbeat OS, an IoT-tailored operating system for any kind of device. Lemonbeat OS can be deployed in any imaginable IoT use case. Our solutions are characterised by their slimline architecture, robust performance and high level of adaptability. With Lemonbeat OS at the core of its offering, the company offers a universal solution for IoT innovators – a solution that is compatible with any system, from the smallest of devices up to full cloud solutions.
Further information is available at www.lemonbeat.com

The innoEFF innovation and efficiency cluster of the Klimapartner Oberrhein creates a fertile environment for innovations in the field of climate protection and efficient technologies through the mutual networking of companies, universities and training facilities. The aim is to convert new technologies and innovative approaces into marketable products and services, which above all increase the energy efficiency of industry and commerce. The main topics are sustainable energy modules and cross-sectional technologies such as microsystem technologies and sensors.
You can find more information about innoEff at www.innoeff.de.