Our employees are the key to our success
We are always looking for team players, who want to move something! The team spirit, developing ideas together and also overcoming hurdles make STACKFORCE the company it is. You are open minded, working structured, self guided and interested in embedded software, communication solutions, IoT applications and IT security? We are happy to learn to know you!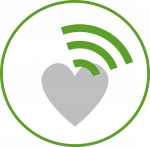 We love Wireless communications
Together we develop modern protocol stacks, mainly with efficient LPWAN technologies. We are a leading expert in the field of IoT solutions and embedded connectivity. We develop on customers demand and close to the market.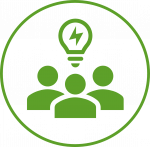 Open minded culture
We are focused on spreading our knowledge throughout the whole team. We help each other with tiny day by day problems or even to overcome big hurdles. In dailies and weeklies we communicate our project progresses and we have a low hierarchy structure.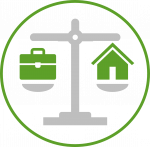 Good Work-life-balance
We are focusing on a good work-life-balance. Therefore part time, flexible working hours, parental leave and home office are self-evident. We have several team events, shared lunches and offer coffee, mineral water, tee, fruits and sweets.
Don't miss the experience of "work and live" at STACKFORCE
Facts about STACKFORCE:
flexible working times
home office
company pension
mineral water, coffee, sweets and fruits for free
employee events
family friendly
internet use
When we talk about flexible working hours, we mean it! We attach great importance to the fact that every employee can combine private matters and working hours well. In concrete terms, this means:
Both the basic working time and the presence time in the company are determined individually per employee according to his or her needs

In the case of part-time work, working days can be chosen flexibly so that private appointments can be easily attended and childcare can be arranged individually

Vacation can be extended by reducing overtime in order to better cover school vacations.
At STACKFORCE, I can work as my personal circumstances allow or sometimes don't allow due to school/kindergarten appointments or children's illness etc. If I have to leave early, I can make up my time on another day at any time (including evenings and weekends). With flexible home office days, I save on way to work and have more time to organize my day. I can only recommend the hybrid work model at STACKFORCE! ​​​​​Bianca S., Marketing Manager
I work part-time at STACKFORCE due to another job. I can be completely flexible with my working hours and days and can fully perform the duties of both jobs. Sally R., Head of Finance & HR
As a working student at STACKFORCE, I have a lot of freedom and can gain valuable practical experience by working in the company. I particularly like the fact that I was given a company laptop right at the start, which I can also use for my studies. In principle, I am free to organize my working hours and days, and after a short training period I already had the opportunity to work in my home office. I can use my work place not only for working in the company, but also for studying - an absolute advantage, as I have a height-adjustable desk in the office. Domenik B., working student
Directly after finishing my bachelor thesis in October 2010, I started my work at STZEDN (Steinbeis Transfer Zentrum for Embedded Device and Networking). Since then, I am part of this great team. Especially in my early days I learned a lot and had the opportunity to work on several interesting projects. I appreciate the flat organization of the company and the possibility to work independently on internal and external projects. STACKFORCE also supported me in my decision to move back to my old hometown. Since May 2021, I have been working 100% from my home office. This is a great opportunity for me to continue being part of the STACKFORCE team and live where I want. The flexible working hours offer me to organize my life much more easily, so I can still manage to work 100% for STACKFORCE, pick up my child from kindergarten and pursue my hobbies in my free time. Alexander W., Principal Engineer

When beginning my master's program in Germany, I was hoping to be able to find a company that I could get a student job with. Coming from the United States, I thought this would be quite difficult. The application process for STACKFORCE was extremely smooth when compared to the other companies I applied with. They were quick to respond and were willing to work around my schedule as I was in the middle of mo-ving to Germany. Once I joined the company, everyone made me feel very welcomed and at home, which was a relief in a new country! I enjoy having the flexible hours as sometimes things pop up as a student, which will cause my schedule to shift. I look forward to being able to continue working here and learning more from the fantastic coworkers I have! Rachel N., working student from abroad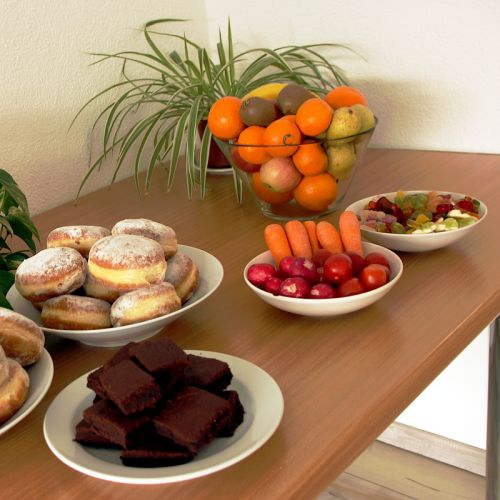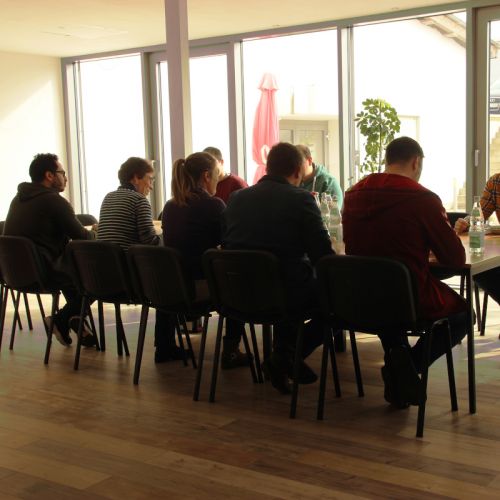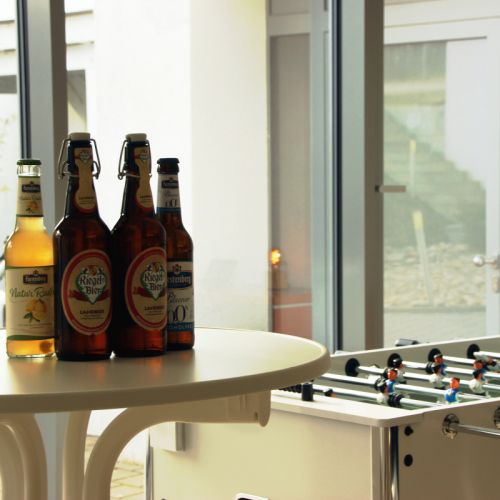 Current Vacancies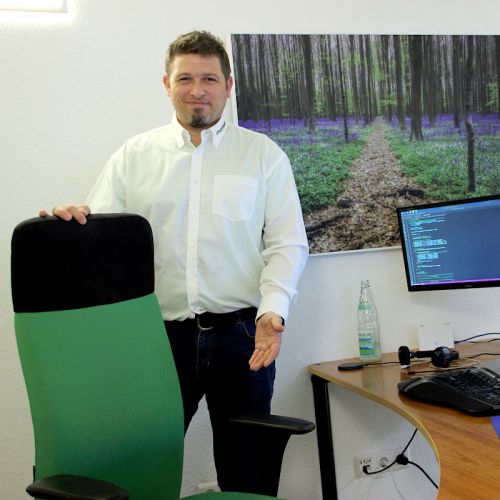 Join us for developing a secure Internet of things!
You want to be part of the team? Take a look at our current job offers at our headquarter in Eschbach and our branch office in Offenburg:
* At STACKFORCE we are looking for humans, not gender
We select our employees to suit us, regardless of gender, ethnicity, age or disability. We are a diverse team and reject discrimination in any way.
Nothing suitable advertised? Take the initiative!
internship / Student Work / Interim Work
You are a student of Electrical Engineering or similar and searching for a company for an interesting and challenging internship or as a working student? We are also always looking for dedicated temporary staff. We look forward to meeting you. Just write us an e-mail or give us a call.
BACHELOR or MASTER thesis
Are you about to finish your studies with a Bachelor's or Master's thesis and are looking for a suitable company to support your work? Then contact us! We always have interesting topics to assign for a thesis. You are also welcome to introduce yourself to us with your own theme. We are pleased about your initiative.
Unsolicited Application
We're always curious to meet enthusiastic people interested in the field of embedded networking and connectivity. Therefore, if you're
a skilled developer,
an enthusiastic programmer,
a communicative application engineer,
...
and you might fit into our team and could identify yourself with our activities and projects, we would like to get to know you!