We're proud to be able to work with manifold modern and advanced technologies, so we can use or even combine their relevant special features to find the fitting solution for every use case. We know nowadays it's hard to stay up to date if you're not directly involved into this market and therefore it may be difficult for you to define which technology is fitting the best for your project. If you're not sure which one to choose, just ask us. We provide customized, independent consultancy for all of them and even offer trainings for the most common ones. And even if you exactly know which technology you want for your project, maybe we can surprise you with an alternative solution or our customized extensions or combinations of different technologies.
You will find further information about our most requested technologies mioty®, wireless M-Bus, LoRaWAN® and Sigfox at the following subpages, and the graphic below shows some more examples for technologies in our portfolio, but of course we're not limited to those.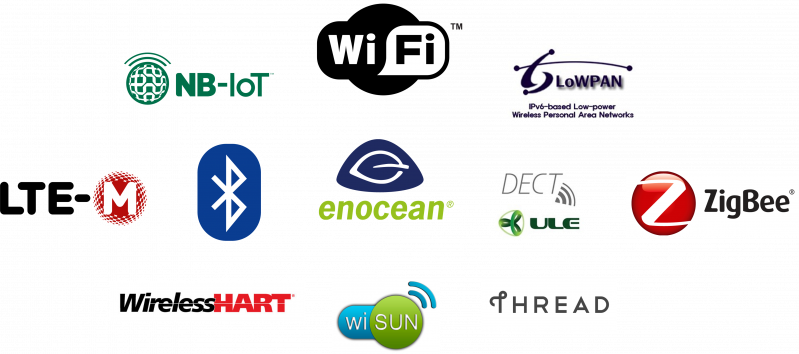 But why to ask us? As a development service provider with a strong focus on secure, wireless networking and embedded systems, we are gaining experience in this field every single day since more than 15 years. We have worked with many different technologies in many different projects so far and therefore know them exactly. And furthermore, with our team we play an active role in alliances and partner programs, e.g. in the mioty® Alliance, OMS Group, LoRa Alliance® and Sigfox Partner Program. You see, you can lie back and rely on us.