LoRaWAN® is one of the most promising, simple Long Range Wide Area Network candidates to enable those parts of the Internet of Things, that require to overcome huge distances, but do not require high data rates. Furthermore it provides bi-directional communication, end-to-end security, mobility and localization services for manifold use cases.
The network architecture is deployed in a star-of-stars topology, in which gateways relay messages between end-devices and a central network server.
Due to it's openness it can be used by anyone to setup his own tiny network. But in most countries it's already possible to rely on public network operators, to outsource these efforts.
LoRawan

®

At a glance
Open specification
Lots of ecosystem components are Open Source
Cheap and fast ramp-up of new systems
Versatile and fast growing alliance
Technical impressive and sustainable solution
The LoRA Alliance®
Shortly after the founding of the LoRa Alliance® in 2015, STACKFORCE joined this open, non-profit alliance. With more than 500 members, it is about to become the largest and fastest-growing alliance in the technology sector. The aim of the LoRa® Alliance is to promote and drive the success of the LoRaWAN® protocol as the leading open global standard for secure, carrier-grade IoT LPWAN connectivity.

WHY STACKFORCE FOR LoRaWAN®?
We

are

the

official

owner

of

the

stack

.

We

develop

,

test

and

maintain

the

Industrial

LoRaWAN

®

Protocol

Stack

for

end

nodes

u

nder

the

roof

of

Semtech

.

We

have

b

een

a

member

of

the

LoRa

Alliance®

for

years

.

We

provide

customer

support

for

Semtech

and

support

projects

of

Semtech

and

its

customers

.

For

several

years

we

have

b

een

supporting

large

companies

such

as

semiconductor

and

device

manufacturers

and

are

constantly

implementing

new

LoRaWAN®

projects

.
We offer professional advice for all facets of the LoRaWAN® ecosystem, from end node design to network design and integration of applications into the LoRaWAN® network.
We offer the best support for every project stand. This applies to pre-development, e. g. for prototypes, and it includes any type of operation or support for your network, product or application.
In addition, we offer development-identical services up to complete product development. Of course, we also offer support so that you can help yourself. With trainings and workshops, we can quickly bring your company to a stand so that you are ahead of your competition.
Development, Customization & Tools
We support you in providing your products with Enable LoRaWAN® connectivity - From small software components to monitoring tools.
We of course provide customization and porting of LoRaWAN® based applications and products. But more important, we provide any kind of improvement or enhancement, for instance by adding features that serve as USP. Concluding, we provide any kind of development you need to make your product or network stay ahead from your competitors.
On the one hand, we offer our embedded networking skills and knowledge for your benefit. On the other hand, we're also able to become your extended workbench by providing complete product development or even complete solutions, including all aspects of an application integrated network.
Our LoRaWAN® related products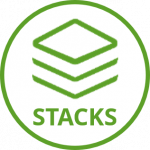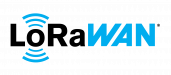 The LoRaWAN® Protocol Stack is a further development of the Open Source LoRaWAN® Stack. It is designed for high-performance industrial use in complex environments with high security requierements and at maximum performance.

Our Multi-Stacks offer the possibility to choose between several stacks and radio standards, such as mioty®, LoRaWAN®, wireless M-Bus, OMS, Sigfox and others. This flexible solution allows you to achieve maximum usability when you connect your product to the Internet of Things (IoT).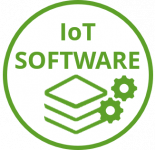 Each technology has its special properties and advantages, so it can be useful or even necessary to combine several communication technologies in the same system. The Integration Kit offers a simple and effective solution for handling all of them in just one network.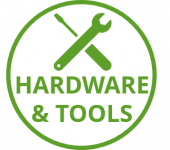 The Wireless M-Bus-to-LPWAN Bridge is a communication device which transmits wireless M-Bus meter data to your own Industrial Internet of Things (IIoT) by using mainly mioty®, LoRaWAN® or Sigfox. Therefore your wireless M-Bus metering network is enhanced to communicate over long distances via modern LPWAN technologies.