LTE-based LPWA technology
Narrowband (NB) IoT is the narrowband network for the Internet of Things and is one of the Low Power Wide Area (LPWA) technologies. As an extension of the LTE standard and thus building on the mobile network, NB-IoT offers a very high network coverage worldwide. By using globally licensed frequency bands, NB-IoT ensures stable and secure data transmission.
NB-IOT at a glance
Maximum network coverage – LTE base stations can use NB-IoT via software update
Data transmission with greater bandwidth than other LPWAN technologies
Robust transmissions through licensed and organised frequency bands
Lower energy consumption than pure LTE/4G, therefore high battery life
High building penetration

Fields of application of NB-IoT
Due to the excellent mobile network coverage in cities, NB-IoT is particularly suitable for smart city applications such as parking space management, street lighting control or intelligent waste management. NB-IoT is also used in the areas of smart metering (e. g. measurement data acquisition, reading gas, water and electricity meters), smart farming (e. g. livestock farming, monitoring soil condition and water pollution) or smart buildings (e. g. alarm systems, access controls, home automation).
Limits of NB-IoT
The low bandwidth of NB-IoT is sufficient for most IoT applications in the public and consumer sectors with appropriate network coverage. However, if IoT projects are to be realised in rural regions with only low network coverage, NB-IoT reaches the limits of feasibility. Because it is not possible to set up an own network and therefore no radio holes can be closed. In such cases, it is advisable to take a look at other LPWAN technologies such as LoRaWAN® or mioty®, which score with the creation of their own network at each location with network coverage. In addition, although NB-IoT requires significantly less energy than LTE, it still requires significantly more energy than the LPWAN technologies of the free frequency bands. This is sometimes due to the administrative effort that a NB-IoT node has to operate in order to be logged into a NB-IoT (=LTE) network.
Thus, a combination of NB-IoT with LPWAN technologies of the free frequency bands offers some interesting advantages. For example, mioty®, LoRaWAN® or Sigfox could be used to send regular, simple status information with the lowest possible energy consumption. In case of an event that requires more extensive information exchange, it is possible to switch to NB-IoT. An example: A sensor for monitoring a body of water regularly sends the water level via mioty®, LoRaWAN® or Sigfox. If a predefined limit value is exceeded and more detailed information such as flow rate, water temperature, PH value, etc. is subsequently exchanged, the sensor automatically switches to the use of NB-IoT and transmits more frequently.
Would you like to learn more about NB-IoT or implement a project with the technology? We will be happy to advise you and support you with professional software development services. We also offer Multi-Stack solutions for this purpose. Or do you already have a project in progress and are looking for a tool that combines the data collected through several technologies (NB-IoT, mioty®, LoRaWAN®, Sigfox, Wireless M-Bus and more)? Our Integration Kit collects data from different technologies and outputs it uniformly, so that you as a user have everything at a glance.
---

Why STACKFORCE for NB-IoT
We have many years of experience in the development and implementation of LPWAN technologies.
We develop different multi-stacks, so you not only benefit from NB-IoT, but also from other LPWAN technologies.
For individual trainings, we advise you on technical practice and offer you support for self-help. With trainings and workshops, we can quickly bring your company to a stand so that you are ahead of your competition.
DEVELOPMENT, CUSTOMIZATION & TOOLS
We offer development services for NB-IoT through to complete product development to enable your devices for NB-IoT.
Our NB-IoT related Products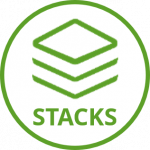 Our Multi-Stacks offer the possibility to choose between several stacks and radio standards, such as mioty®, LoRaWAN®, wireless M-Bus, OMS, Sigfox and others. This flexible solution allows you to achieve maximum usability when you connect your product to the Internet of Things (IoT).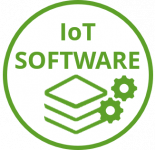 Each technology has its special properties and advantages, so it can be useful or even necessary to combine several communication technologies in the same system. The Integration Kit offers a simple and effective solution for handling all of them in just one network.
Other technologies supported by us