You want to integrate smart and innovative (I)IoT solutions and analysis tools to a network in the wide application field of Smart City, Smart Industry, Smart Metering, Smart Home, Smart Farming or else? You want to connect your network with modern and innovative (LPWAN) technologies like mioty®, wireless M-Bus, LoRaWAN®, Sigfox or other? You have a special or also vague use case in your mind and need an experienced partner to concretise and realize it? We're in! Let us help you enabling your network for modern wireless communication with our customized high-quality products and our team of professional developers.
Our products and services for integrators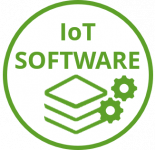 Each technology has its special properties and advantages, so it can be useful or even necessary to combine several communication technologies in the same system. The Integration Kit offers a simple and effective solution for handling all of them in just one network.

Streamsheets enable to process and visualize various device data immediately and in an understandable way without a single line of code. This browser-based dashboard provides a simple and customized solution for end users to manage and control their data.

The Wireless M-Bus Test Gateway is an interactive analysis, monitoring and data logging tool. It enables the visualization, testing and monitoring of telegrams in the development and operation phase of wireless networks. The Test Gateway can be individually adapted to the specific needs of your Internet of Things (IoT).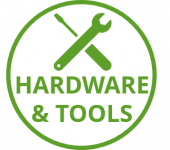 The Wireless M-Bus-to-LPWAN Bridge is a communication device which transmits wireless M-Bus meter data to your own Industrial Internet of Things (IIoT) by using mainly mioty®, LoRaWAN® or Sigfox. Therefore your wireless M-Bus metering network is enhanced to communicate over long distances via modern LPWAN technologies.


We provide professional services for your business. Integrators can benefit from our long-term experience and our individual services, tailored to your needs:
We provide consultancy for every use case.
We provide individual software development solutions created by our skilled and experienced developers.
We provide trainings for our products and supported technologies.
Whenever you need help with enhancing your network to a future-proof standard, just ask us. Together we will find the best solution for your business!
You ask - We implement!
Use CaseS
Smart City Communication Technology
To enable intelligent applications as a key part of Smart City solutions, the collection, transmission and processing of sensor data are necessary. Therefore, many cities plan or already have started to integrate Low Power Wide Area Networks (LPWAN), to reliably transport data over long distances with little energy consumption. In many cases, there already are different sensors for collecting data, but their connection to the LPWAN is still missing.
With a common project, badenova and STACKFORCE want to close this gap by developing a communication module for modern data interfaces, which enables the connection of sensors to the network and therefore allows continuous monitoring and early risk detection.
As first test use case, shaft water meters in Freiburg, sending their data via the popular wireless M-Bus protocol, were linked to the wireless M-Bus-to-LPWAN Bridge by STACKFORCE, which then forwards the meter data via LoRaWAN® or Sigfox to the LPWAN. Finally, by the use of Streamsheets, the data is visualized in a human-readable way and can be monitored by the user.