You need some consultancy or training regarding a special topic of embedded networking, a technology or one of our products? We will support you in any case with our long-term experience and our professional team!
Based on the vast experiences around technologies, protocols and products, we have executed a significant number of trainings, workshops and consulting contracts. Some examples from the last years:
Short Range Wireless Networks: technology overviews and in-depth background information
IEEE802.15.4, ZigBee & 6LoWPAN
Wireless M-Bus, OMS, DSMR and alike
IEEE802.11 / Wireless LAN
Embedded Security, TLS1.2
Embedded Ethernet and Internet
Reliability Analysis
RF-based Localization / Real Time Localization Systems (RTLS)
...
Our Training and consulting services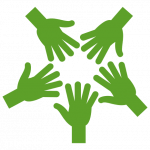 Consulting
Do you need an overview on upcoming communication technologies?
Do you need a very special communication solution?
Do you have a product that needs connectivity?
We are always ready to help you to orientiate yourself in the huge field of embedded connectivity. If the direction basically is clear, we can help to set the correct focus on your communication issue.
Don't hesitate to contact us for a discussion on how to enable or improve your embedded.connectivity.solutions.
Training
After identifying the correct technology fitting to your needs by every perspective, most likely the chosen technology is not kinda plug-n-play. There is always a ramp-up time to be considered when applying a new technology.
As specialist in the field of embedded.connectivity.solutions, we already gained experience in a number of complex technologies. To reduce your ramp-up time when starting with those technologies, we do offer trainings in different stages:
Hands-On Workshop
Web-Seminars
In-House training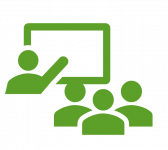 We provide trainings for the following technologies: