The semiconductor shortage is currently being felt in many industries. However, opinions vary widely on the duration of the existing problem. Companies such as Supplyframe, which analyzes the development activities of companies worldwide, assume that the situation will not ease completely until 2024. This trend is also confirmed by Jean-Marc Chery, head of STMicroelectronics, who has said that the company is already almost sold out for 2023. For chip customers, on the other hand – such as VW in the automotive industry – the forecast does not look quite so bleak. VW expects that customers will be better supplied with semiconductors again as early as the second half of the year1. Read the article to learn how to add IoT connectivity to your devices despite the chip shortage.
DIFFERENT POSSIBILITIES WITH STANDARD SOFTWARE
As a software developer, we claim to be able to provide our customers with a high-quality software solution regardless of a hardware platform. Our core business focuses on the development and implementation of Protocol Stacks for various end devices such as sensors and meters in a wide variety of IoT application areas. Our portfolio includes wireless communication technologies such as the proven Wireless M-Bus protocol or the modern Low Power Wide Area Network technologies mioty®, LoRaWAN® and Sigfox. The Protocol Stacks are available as single stacks with only one technology or as dual or multi-stack variants with two or more technologies.
As standard versions, our software products are available and ready for use almost immediately. Even in the standard version, our Protocol Stacks are operable on the most common hardware platforms. For those who nevertheless favor a different chip or were only able to purchase a very specific semiconductor, we offer the option of software porting.

The Wireless M-Bus Protocol Stack is compliant to the Wireless M-Bus / OMS standard and additionally has professional support. It is optimized towards a compromise of small footprint, excellent modularity and scalability, combined with high functionality.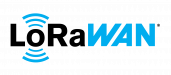 The LoRaWAN® Protocol Stack is a further development of the Open Source LoRaWAN® Stack. It is designed for high-performance industrial use in complex environments with high security requierements and at maximum performance.

The mioty® Protocol Stack is an extremly efficient and particularly robust and scalable solution for modern IoT connectivity. It implements the innovative technology of telegram splitting, setting new standards in the field of wireless data transmission.

Our Multi-Stacks offer the possibility to choose between several stacks and radio standards, such as mioty®, LoRaWAN®, wireless M-Bus, OMS, Sigfox and others. This flexible solution allows you to achieve maximum usability when you connect your product to the Internet of Things (IoT).
PLATFORM INDEPENDENT WITH SOFTWARE PORTING
We know in times of a considerable semiconductor shortage chips have to be available in the first place in order to be able to process them for further use. However, it is important to know that as a sensor or meter manufacturer, you don't necessarily have to worry about purchasing the "one" chip in order to be able to equip your devices with IoT connectivity. In many cases, similar replacement products with earlier delivery times are available in case of shortages. However, with software tailored specifically to the chip, changes at short notice are hardly possible. With standard software it is possible to switch your hardware without bigger efforts.
As software developers with years of experience, we are used to working with many different microcontrollers and transceiver ICs. Likewise, we work closely with semiconductor manufacturers. As software developers with years of experience, we are used to work with many different microcontrollers and transceiver platforms. A clean hardware abstraction is therefore a must for us. Our developers are able to handle many different semiconductors and to create flexible and fully featured hardware interface designs. This allows us to customize each of our Protocol Stacks to fit the hardware you have at your disposal. Contact us - we will take care of the rest!
1 Chipmangel: Kunden müssen immer länger auf Chips warten (handelsblatt.com)
---