we
enable

&

integrate
connectivity
STRONG SOLUTIONS FOR THE INTERNET of Things (IOT)
IoT solutions for infrastructure, applications and security create new experiences and promote streamlining of internal processes. Based in Germany, but operating worldwide, STACKFORCE is one of the leading experts in the development of embedded software and (wireless) connectivity solutions. With many years of experience and an innovative team, we provide reliable support to enable connectivity for your products in your IoT network. For more than 10 years, we have been sharing our experience in software development with our customers and responding to constantly changing trends.
OUR SOLUTIONS FOR MANY Fields of APPLICATION
HOW DO YOU BENEFIT OF STACKFORCE IOT SOLUTIONS?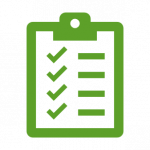 Due to a broad range of applications in a wide variety of IoT use cases, our software solutions are well tested, robust and easy to integrate. Each of our technologies offers individual benefits.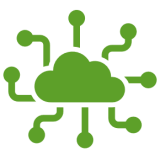 We are always on your side – our professional support will help you decide on additional protocols and options, or answer questions about specifications, certification, configuration, or stack porting.
We specialize in future-oriented communication standards from the range of Low Power Wide Area technologies. Our portfolio is constantly expanded and new technologies are adapted and integrated.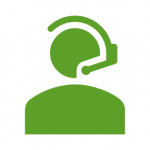 We develop from passion. This is how we implement your project-specific requirements with precise development work. We have experience with small integrations, as well as with large-scale projects.

Let's work together!
IoT Use Cases for Protocol STacks
Visit us - EVENTS 2022
The time has come: many events are taking place physically again and we are very much looking forward to being represented at three trade fairs and talking to you in person. Managing Director David Rahusen will be at all trade shows on behalf of STACKFORCE. Contact us and arrange a meeting with Mr. Rahusen at the event of your choice! If you are particularly interested in mioty or the metering sector, you should make a note of the Wireless Congress. There will be a presentation on mioty in the metering sector by STACKFORCE.

16 - 17 Nov, 2022
Wireless trends for 2022 and beyond: open, scalable, private, efficient, innovative, intelligent. Be there in Munich!
29. Nov - 01. Dec, 2022
Enlit is an inclusive and comprehensive forum covering all aspects of the energy agenda. Let's meet in Frankfurt!
Current Job Offers
* At STACKFORCE we are looking for humans, not gender
We select our employees to suit us, regardless of gender, ethnicity, age or disability. We are a diverse team and reject discrimination in any way.
Stay up to date! Follow us on